Taking your RV out around the country can be incredibly rewarding and help you reconnect with nature. Unfortunately, sometimes that nature is polluted, often in the case of water supplied at campgrounds or that you store in your RV's tank.
If you want to drink water in your RV, some sort of filtration system is a must. In some parts of the United States and Canada, microorganisms such as giardia and E. coli are present in water. In addition to capturing potentially harmful microbes, you also want to be sure you aren't drinking or showering in water with hazardous elements such as lead or even arsenic. Here's what to look for in an RV water filter system: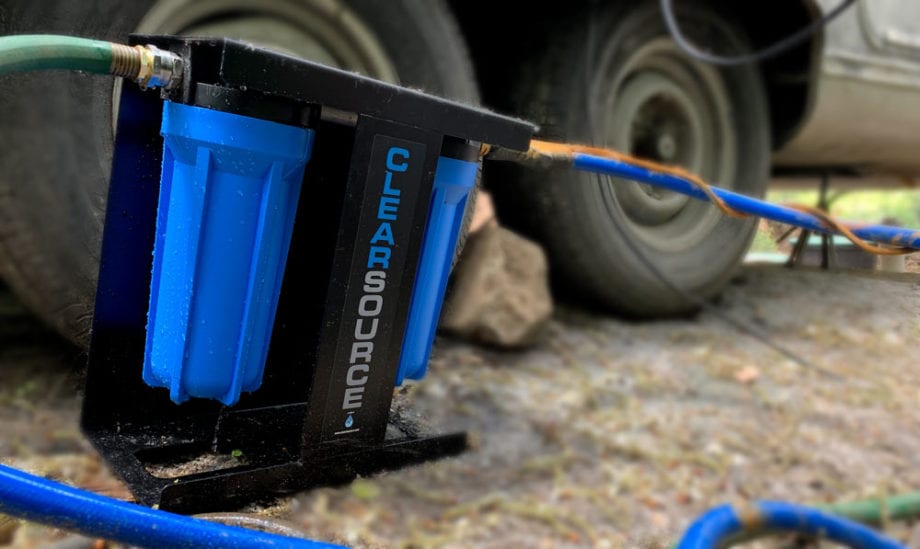 Source: wandrlymagazine.com
Buying Guide
Microns filtered. The best RV water filters will remove particles down to roughly four or five microns. If a filter only removes larger microns, you are still at risk for bacteria and such in your water.
National Sanitation Certification (NSC) class rating, either I, II, or III. Class I filters will be the best at chlorine removal from your water.
Flow rate. All water filters will slow down your water flow to some extent, so you need to balance proper filtration with the amount of water pressure you require.
Lifespan. Many filters last around three months, but some need changed sooner, while others can last up to a year.
Filtration type. Some units only have activated carbon, while others have kinetic degradation fluxion (KDF), reverse osmosis, and even UV light. The UV light will help sterilize water.
Installation. Some water filters are hooked up to the line entering your RV's water tank (also called inline), and some need mounted under the sink for filtration of drinking water only. If you need water filtered for your entire RV—showering also—you will need a unit that also filters the water entering the storage tank. You can combine filters to remove pollutants from the container, and then further filter the drinking water at your tap.
Buying Recommendations
Best Budget RV Water Filters
1. Camco TastePURE Inline RV Water Filter –
Editor's Pick
2. AQUACREST RV Inline Water Filter
Best Premium RV Water Filters
1. CLEARSOURCE Premium RV Water Filter System –
Editor's Pick
2. Express Water Alkaline Ultraviolet Reverse Osmosis Water Filtration System
Best RV Water Filter for Full-Time Use
1. PureDrop Aquacube 4-Stage Compact High-Efficiency Water Filter System –
Editor's Pick
Best Part-Time RV Water Filter
1. USA Adventure Gear 3-Stage RV/MARINE Inline Water Filter –
Editor's Pick
Best Seasonal RV Water Filter
1. Beech Lane External RV Dual Water Filter System –
Editor's Pick
Best Compact Canister RV Water Filter
1. Frizzlife Under Sink Water Filter –
Editor's Pick
Best Inline RV Water Filter
1. Culligan Single Unit RVF-10 Level 1 RV External Water Filter –
Editor's Pick
Best Reverse Osmosis RV Water Filter
1. APEC Top Tier 5-Stage Reverse Osmosis Water Filter –
Editor's Pick
Final Thoughts
Don't set out in your RV without at least a budget water filter. If you can afford one that removes microorganisms, it's a worthwhile investment in your health. Remember to change your filter cartridges as needed—a dirty water filter will not do you good. Now pick your favorite option today and get on the road to adventure and cleaner water, the way nature intended.
Last update on 2023-12-05 / Affiliate links / Images from Amazon Product Advertising API