Built on a 28-foot Iron Eagle PAD trailer, this tin house features board and pattern siding with cedar shutters on the exterior, standing seam metal roof, and lots of windows for views and sunlight.
On the inside the floors are covered with wide plank bamboo flooring, the kitchen counters are tiled and there's a reclaimed walnut breakfast bar, and a walnut table with a built-in bench. There's also lots of storage, high ceilings, and I love the white walls with wood accents.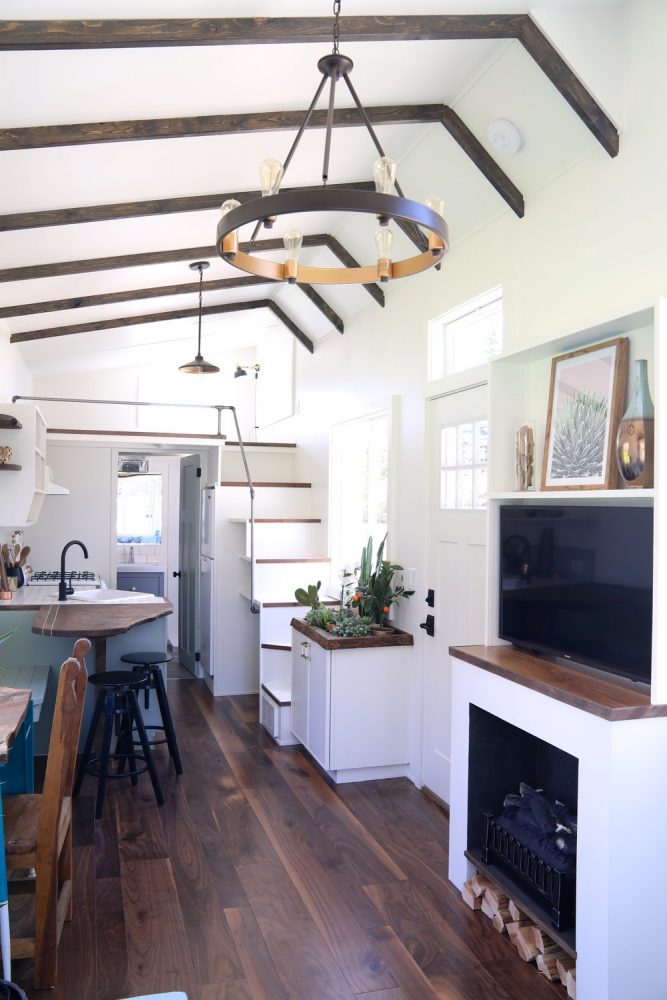 The bathroom has a 36″ by 36″ shower, ceramic vanity, and flush toilet. There's even a space and hook-up for a washer/dryer combo unit.
To learn more about the Royal Pioneer visit the Handcrafted Movement website.
Photo credit to: Handcrafted Movement.